KEN MICKIEWICZ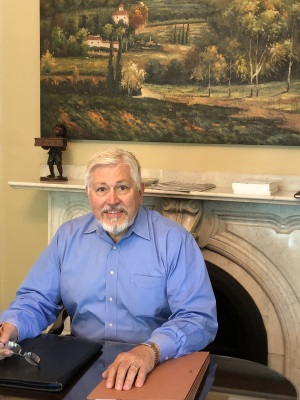 Named a 2013 Massachusetts Super Lawyer, New England Super Lawyers
PRACTICE FOCUS AND EXPERIENCE
Ken practices in the Business Law, Real Estate, Real Estate Taxation and Environmental areas, related reviews by administrative agencies and courts. He has been counsel to both private companies and public authorities advising and counseling on organizational and operational situations, business problems, and litigation in a broad range of areas, particularly real estate development, construction, commercial leasing, restaurants, contracts, and risk management. Ken has extensive experience in solving the unique problems that confront family and small businesses, including those that arise from insurance placement and claim situations.
After many years of large firm practice in Boston, Ken brings his deep experience in often complex situations to his new location. The experience Ken has assisting businesses with the variety of legal issues that arise for an operating business and planning for its future are now available in MetroWest. His work includes counseling on the form of organization, governance, contract negotiation, employment matters, strategic and succession planning, and asset and real property buying, selling and taxation.
Recently, Ken successfully represented a taxpayer in an appeal to the Appellate Tax Board for a tax improperly assessed on a solar array. Forrestall v. Assessors of Westborough was the first ATB case in Massachusetts challenging a long standing Department of Revenue ruling about the taxation of alternative power personal property that was rigidly followed by assessors across the state. It succeeded in abolishing the practice of taxing such energy generating projects for multiple locations within the town.
Prior to entering private practice, Ken was an Assistant Corporation Counsel for the City of Boston, where he handled a variety of municipal law matters focusing on legislation, land use, construction and contract areas. Subsequently, in private practice, Ken was Town Counsel to several Massachusetts towns, and serves now as special town counsel for specific issues.
REPRESENTATIVE MATTERS
Represented the acquirer in a complex divestiture of a division of a public utility in Boston.
Organized the creation and management structure for a family owned group of prosperous restaurants on different properties in different cities and towns.
Organized the generational succession of a large real estate business from one generation to the several members of the next generation.
Prepared and argued to the Appellate Tax Board in 2013 the first case arising from the statutory exemption of solar panel arrays from personal property tax.
Represented borrowers in multimillion dollar bond financings through a state agency.
Argued the first appeal involving the interpretation of the agricultural land tax statute (M.G.L. c. 61A) and then argued a series of M.G.L. c. 61A and B cases with a variety of different statutory issues.
Successfully argued an appeal to the Supreme Judicial Court abolishing the common law seal as sufficient consideration for a contract.
Represented a public authority in a case involving statutory construction of the enabling statute for the authority in a provision of the general laws.
Overturned trial court decision denying standing and permitting client to challenge new construction on top of existing North End residential dwelling.
REPRESENTATIVE REPORTED CASES
Knott v. Racicot, 442 Mass. 314 (2004) - Supreme Judicial Court decision abolishing the ancient common law doctrine presuming consideration for contracts signed "under seal." Though decision was limited to option contracts, Court noted that logic of decision applies to other types of contracts as well.
Town of Sudbury v. Scott, 439 Mass. 288 (2003) - The Supreme Judicial Court, in a case of first impression, determined the limits of Rights of first refusal of municipalities to purchase agricultural and horticultural land from private sellers.
Botello v. Massachusetts Port Authority, 47 Mass. App. Ct. 788 (1999) - Setting new precedent, the Appeals Court determined that a plaintiff injured by a defect in a public way is not barred from recovery by failing to give proper notice to the governing agency unless the agency shows resulting prejudice.
PROFESSIONAL
Distinctions: Peer Review AV® Preeminent™ rated by Martindale-Hubbell, the highest bestowed rating; Massachusetts Super Lawyers, 2004, 2013.
Admitted: Massachusetts; United States Supreme Court; United States Court of Appeals for the First Circuit; United States District Court for the District of Massachusetts.
Member: Boston Bar Association (Member, Construction and Appellate Committees); Massachusetts Bar Association; American Bar Association (Member, Lawyer Business Ethics Committee and TIPS, Construction and Business Law Sections); Family Firm Institute.
COMMUNITY INVOLVEMENT
Pro bono legal services to several area not-for-profit organizations including a seven-day school for boys.
PUBLICATIONS AND SPEAKING ENGAGEMENTS
Delivery of Deeds chapter in Crocker's Notes on Common Forms, 2013, Kenneth J. Mickiewicz and Kendra Kinscherf (coauthors)
Depleted Endowment? The Answer May Be at Your Feet, Massnonprofit.org, Kenneth J. Mickiewicz and Judith Ashton (coauthors)
Resolving Freeze-out Flaps Without Pricey Court Fights, Boston Business Journal, Kenneth J. Mickiewicz and Judith Ashton (coauthors)